Quality, Value and Dependability...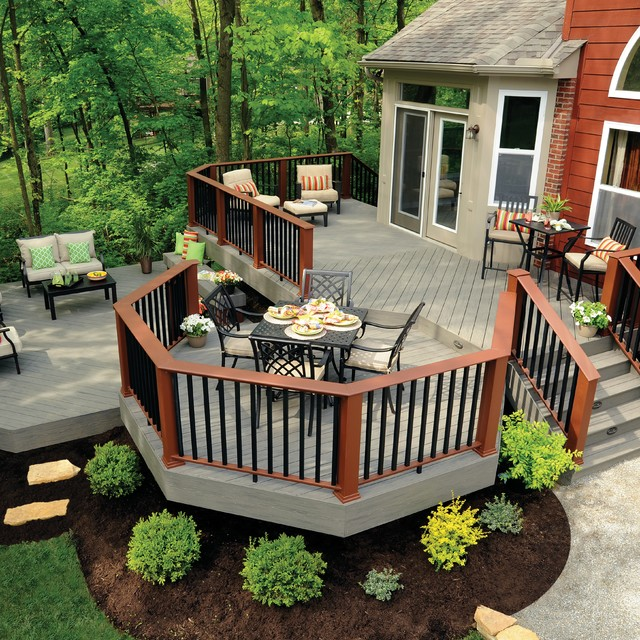 Building a new deck or renovating an existing one adds tremendous value to your home
by beautifying your living space. There are so many new creative designs to choose from. It isn't hard to imagine your family and guests relaxing with warm conversation and cool beverages in the tranquil, open air setting your new deck will provide.
The enhanced value is very attractive to home buyers as well. NADRA, the North American Deck and Railing Association says "Your home is your biggest investment. It's an even better investment if you add a deck. Experts say you can realize a 100 percent return on your investment. Homebuyers these days want houses with decks. There are practical reasons: Decks expand a home's living space. Plus, they give you countless ways to relax and have fun".
Our goal: To see that you are proud of your decisions regarding your home and to insure your peace of mind in the long lasting quailty of our products and workmanship.
We at D&D Home Remodelers always strive to provide the best customer service available in the construction industry. These days, it seems so rare to find excellent customer service in today's market place and especially in the contracting community. At D&D Home Remodelers, we have made customer service and satisfaction our number one priority.
When we meet with you, we will provide you with a deck design service and will help you decide how to get the best deck to fit your budget. In the design process, we will ask you several questions regarding your thoughts on how the deck will be used, your thoughts on potential landscaping plans, potential expansion in the future, and traffic on and around your deck. We are always available to answer any questions or concerns you may have before, during and after your deck project is complete. And, as always, we guarantee your satisfaction.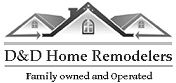 D&D Home Remodelers... Your Windows and Siding Specialist