Quality, Value and Dependability...
D&D Home Remodelers is proud to offer the finest windows that the industry has to offer. Whether you are looking for handsome, durable vinyl windows or the natural beauty of wood windows, D&D Home Remodelers has your solution.
Our windows are always custom made for your home, have ENERGY STAR® ratings and all come with the strongest manufacturers warranties that can be found. At D&D Home Remodelers our commitment is your total satisfaction, the very foundation upon which our reputation has grown.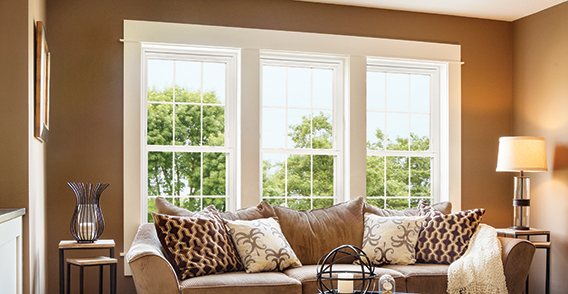 What D&D is really all about...
Whether you are looking for an exterior face lift for your home, wanting to diminish your energy costs, or just simply would like to reduce your overall home maintenance, D & D Home Remodelers has a siding system to meet your needs! D & D is a trusted New Jersey Siding Contractor with over decades of experience. At D&D we install vinyl and fiber cement siding system. Let D&D's sidings enhance the beauty, durability, sustainability and over all value of your home. It will be the best decision you'll ever make when it comes to your home. Call D&D Home Remodelers to find out about the impressive variety of profiles, shapes, and colors of siding we offer to compliment and enhance any architectural style!
So many brands and so many styles with which to create the home of your dreams
Add value, style, and beauty to any home...
A backyard retreat or for entertaining friends and relatives, decks and patios are a great addition to your home's outdoor living space.
D&D Home Remodelers adheres to a simple philosophy of Total Customer Satisfaction and requires No Down Payment. Contact us today!